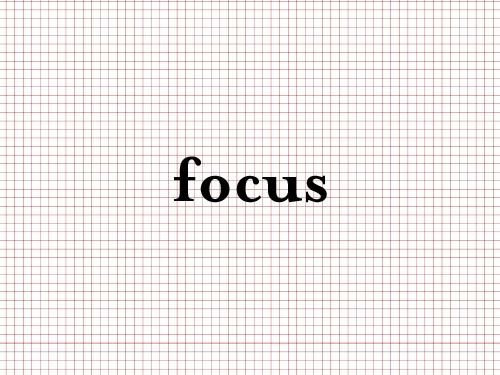 This post is a reflection after watching a TEDx talk about True Grit – Or the quintessential perseverance learned from most masters of craft.
Here are my thought scribbles from my notepad after viewing it:
Changing around a lot isn't going to take you anywhere. Long term goals are important.
Having perceverance in the face of adversity is important.
Sustaining passion is integral to cultivating quality.
The psychologist Ms. Duckworth is charming, engaging – and quite intelligent. I like her premise and how she structured her speech to accomodate key factors in intelligence that contribute to major achievements in various fields.
Why am I writing this? Because often, we see that most people interchange the idea of 'productivity' with self control. More often than not, if we exercise restraint and discipline, we do generate favourable results in the long term.
Because of this, I was drawn to the idea of focusing – and what it really means to stick it through. What does it mean to live something by the core, and acquire the fierce determination employed by so many people that I admire.
Modern life is difficult and there are too many commitments. At any given point of the day, I am bombarded with information: Emails to check, designs to see, things to make, creditcard bills to think of, relationships to nourish – and to top it off, manage anxiety associated with the future. Sometimes I just want an escape button.
Lately, I've also thought about these commitments – Surely, there's no escaping them, but there has to be a better way of coping with them than incessant bouts with alcohol and whimsy. There has to be a better way to resolve, to nourish my spirit and creativity. And that way, is FOCUS and HARD WORK. DISCIPLINE.
Which brings me back to over 5 years ago, when I had the most coveted title of being the Morning Person. Every day, I would drive to work ( Farther than perhaps, coast to coast of Singapore) and be sipping my coffee at least 20 minutes before I am expected.
Which is not to say that waking up early was the key to solve my problems right now – But what my old self reminds me of is a value I've seemed to have lost in the present: Which is to be an avid fan of discipline. To wake up, to finish work, to live inspired.  Finish things that I've set to start – and tick them off a list.
For me focusing means loving what you do, and committing your 110%. Shooting for the stars.
For me, dedication is more important than passion – because (arguably) dedication inspires passion, when done right.